You are here
Brunch Electronik Festival Confirms Full 2023 Lineup
Established in 2013, internationally-renowned event promoter Brunch Electronik celebrates its milestone tenth anniversary this year, as it readies the biggest multi-day event in the brand's decade-long history – Brunch Electronik Festival.
Taking place from August 11-13, 2023 across three iconic venues in Barcelona – Parc del Fòrum, Jardins Joan Brossa & Nitsa Club – Brunch Electronik Festival has now confirmed the full lineup for its debut three-day event, as it prepares to welcome over 90 artists to 9 stages across 3 venues around the city this summer.
Featuring some of the biggest name DJs and live acts from across the electronic music spectrum, the versatile final lineup includes the likes of ÂME b2b Dixon, Anotr, Boyz Noise b2b VTSS, Carl Cox, Eris Drew & Octo Octa, Floorplan, FKJ, Hot Chip, HVOB, Innellea, Jeff Mills, Jimi Jules b2b Trikk, Keinemusik (&Me, Adam Port and Rampa), Little Dragon, Marco Carola, Marcel Dettmann, Mind Against, Nina Kraviz, Paul Kalkbrenner, Ross From Friends, SBTRKT, Shimza and Underworld, to name a few.
The first two days of the festival (Friday, August 11 and Saturday, August 12) will take place at the iconic Parc del Fòrum across 5 separate stages – including a newly introduced Live Stage – and will run from 3pm to an extended end time of 3am. Sunday, August 13, then sees Brunch Electronik head across the city to the beautiful Jardins de Joan Brossa from 1pm-10pm for the final day of the festival.
Once action at the main festival closes down on each day, the party moves to an undisputed focal point of Spanish nightlife – Nitsa Club – where the official afterparties will take revellers beyond dawn, with performances from the likes of Farrago, Tama Sumo, Airod and Axel Boman b2b Sonido Tupinamba amongst others.
For the full festival lineup and day-by-day breakdown, refer to the official lineup poster or head to https://festival.brunchelectronik.com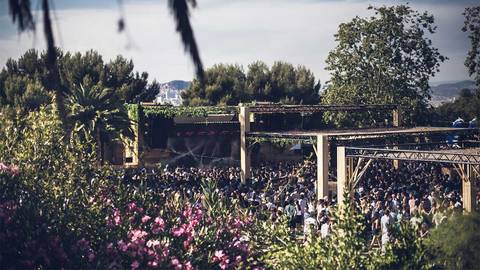 In addition to three days of artist performances, Brunch Electronik Festival also offers a wealth of additional activities over the course of the weekend, including music lessons and workshops, and interactive and immersive games for both adults and children. Organisations such as Barcelona's anti-homophobia group OCH will also be on-site, informing, educating and reinforcing the event's longstanding commitment to inclusivity, respect and compassion.
A wide selection of food vendors, including vegan and vegetarian stalls, will also be available, with a strict local produce policy limiting associated miles and footprints. Understanding environmental challenges the live music sector can no longer ignore, Brunch Electronik Festival builds on an impressive sustainability legacy, with active projects for 2023 including beach clean-ups, and leftover food donations to NGOs such as Social Fooding.
Brunch Electronik Festival takes place at Parc del Fòrum, Jardins Joan Brossa & Nitsa Club, Barcelona from 11-13 August 2023.
Single day and multi-day passes are on sale now, starting at €39. For tickets and further info, visit https://festival.brunchelectronik.com