You are here
Ibiza's 10th International Music Summit main issues
In the last week of May, the 10th annual International Music Summit was held at the Hard Rock Hotel in Ibiza.
The event was co-founded by Pete Tong and Ben Turner in 2007 to provide a forum for DJs, producers, label bosses and industry figures to discuss the business of electronic music, and to change international opinion around the genre that until recently, was dismissed as little more than an excuse for people to get together and party. Sure, there's plenty of that, but "we work night and day," said Turner in the introductory speech. "We're 24-hour party/work people."
That much was evidenced in this year's event, a solid three days of seminars, workshops, and yeah, parties – all serving as a wonderful welcome into the island's festive season.
Here are the top things inthemix learned.
#1 Dance music is in good health
On day one of the summit, Kevin Watson, founder of research and consulting company Danceonomics, presented the IMS Business Report 2017, and it revealed that dance music is faring better than ever commercially. Ten years ago, US data and measurement company Nielsen didn't even report on dance music as a separate genre in their year-end music report.
In 2016, dance music comprised 5% of total record sales in the US, while in the UK dance accounted for 17% of single sales. Australians are the sixth biggest streamers of electronic music on Spotify internationally (our electronic music listening habits are above the world average) and in 2016 dance music became the fifth most listened to genre in the US, behind only rock, pop, hip-hop/R&B and country. Love it or hate it, there's no denying dance music is on the up.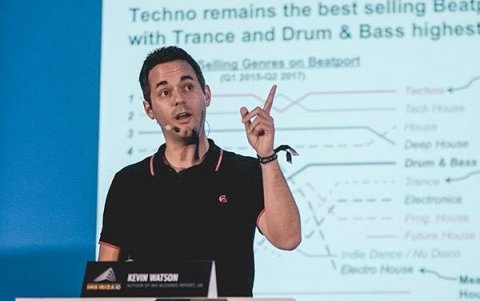 #2 Diversity in dance music is an ongoing problem, but progress is being made – slowly
Diversity, particularly in regards to gender equality, was a hot topic throughout the three-day conference. Saddeningly, a Thump study of 24 dance music festivals in 2016 revealed that only 17% of the performers were women. "It's no surprise why so many female artists are single and don't have kids," said French producer Miss Kittin on one panel, while calling on men to step up and share the work at home so that women, too, can concentrate on their careers.
But IMS' approach to addressing the problem was encouraging – each major announcement of guest speakers at this year's summit included an equal number of men and women, and in a panel called 'Balancing the Ratio', the panel's moderator and CEO of the Association For Electronic Music, Mark Lawrence, made a public commitment to adding more female members to AFEM's Executive Board.
#3 The Black Madonna is the best thing to happen to the industry in a long, long time
In a powerhouse keynote on day one, Mixmag's DJ of the Year in 2016 brought the house down with her humour and sage words. "This is no longer a debatable fact – it's like climate change," she said when quizzed by Mixmag's Nick DeCosemo on gender disparity, while imploring everyone to check their privilege when it comes to all minorities, and not just women.
She shared hilarious anecdotes about her antics as a teenage raver growing up in eastern Kentucky, and later that night performed a sublime set at Pacha. Her religious moniker seems fitting when you consider her influence – there's no doubt that dance music desperately needed a figure like Marea Stamper, and we're so lucky she came along when she did.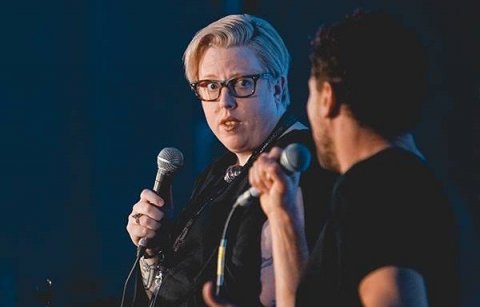 Full article here - http://inthemix.junkee.com/dance-music-taken-seriously-lessons-ibizas-10...
Source: http://inthemix.junkee.com
BY ANNABEL ROSS