You are here
Read Now! Exclusive Interview with DJ Zanova: an avalanche of new music is coming!
DJANEMAG in a talk with international DJ and producer Zanova. 
Read our exclusive interview below and find out about a lot of future collabs with world-known DJs, a recipe how to survive in a tough summer festival schedule, about the craziest present a fan presented her with and many many more! 
DJANEMAG: Summer is always a hot season for DJs, right? Many performances and flights, is it possible to relax or you usually postpone the rest time till autumn or even winter?
ZANOVA: Recent years I try to relax before the summer and take a break for several days to gain strength, so in the summer I practically don't get tired (apart from the lack of sleep, of course), and generally enjoy this time, performances, meetings with colleagues and of course festivals.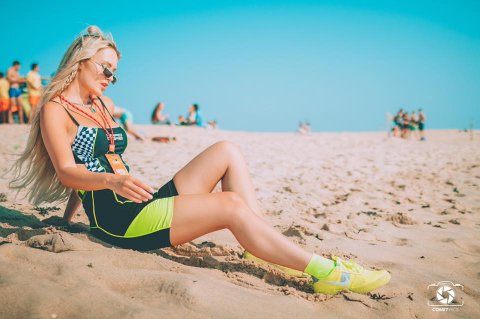 DJANEMAG: Your recipe of how to look good and energetic even in a tour with thousand flights and sleepless nights?
ZANOVA: 2 things help me: sleep and food. And even if you have 15-30 minutes sleep, this is not a reason to refuse it. After such a short sleep, I feel much more better for at least 3-4 hours.
Well, about how to look good, it's easier, makeup or sunglasses, tiredness usually give out eyes.
DJANEMAG: This summer is hot for you not only because of the huge number of gigs, but also thanks to the new summer collabs and tracks! Tell us more about them, when should we wait the releases?
ZANOVA: First track will be released in October, together with the Karetus DJs duo, a very energetic track "Booty Bounce", for the first time we played this track with Karetus at one of the largest festivals in Portugal "Galp Beach", for me it was a double memorable event, a collab track and a  performance together with Karetus on one stage.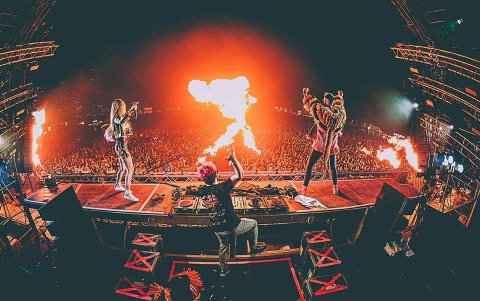 I am also working on a new music together with one of the most popular DJs in the world, Diego Miranda and the Portuguese DJ Slamtype, for the first time together with Diego Miranda we played this track in Ibiza at Ushuaia, it was an amazing feeling to perform at stage with Diego.
The third collaboration, the release of which we do not yet know, along with the DJ Code, he also performs in the very popular DJ duo Club Banditz, the name of the track is "Alarm", I am sure that it will sound not only at festivals, but also in clubs.
Well) and now I am in a process of preparing a new work, this time only mine, which will be released, I guess, after the new year.
DJANEMAG: How would you define your own sound? Do you feel it's become more and more difficult to be unique in electronic music these days?
ZANOVA: I always find it difficult to answer the question about the style of music I play. Today absolutely all music is electronic and the line between the styles is very blurred, from my personal preferences, this is trap, dubstep, edm (but not big room).
I think that it's not difficult to be original, and the question is not originality, but rather the emotion that you bring to people, whether your tastes coincide with the tastes of the public. It even seems to me that now there are much more opportunities to differ from other DJs. Remixes, mashups, own tracks, and it's easier to show your work too, now there is such a huge number of online platforms for DJs and just music lovers.
DJANEMAG: Who is the authority in the DJ world for you and with whom would you like to work? Create a new hit track or play b2b on one stage?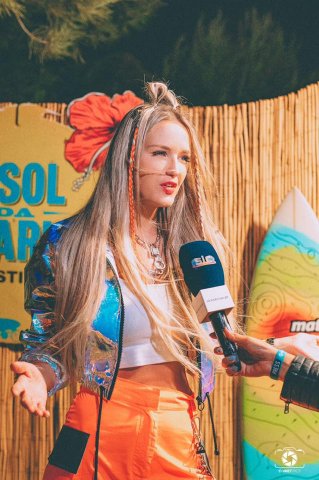 ZANOVA: I don't know how to answer about authority, to be honest there isn't some one artist, there are a lot of them!!!! I respect people who work hard, those who have been on the music scene for many years.
If I had the opportunity, I would like to play b2b with Valentino Khan and Skrillex.
DJANEMAG: How do you usually prepare for a show? Can you describe this process? cause it's always very interesting to know! a person comes to club or festival and see a confident DJ shining like a star on the stage! but what is behind this? hours of preparation, nerves, soothing teas?))
ZANOVA: I can say that I am almost always in a state of "preparation for the show", as it is a daily work, but I always add new tracks to my sets (and not infrequently, ideas come to me literally a couple of hours before the performance). I don't need soothing teas) I'm rarely nervous, but 15-20 minutes before the performance I prefer to be alone, or just not talk to anyone, because I think about how to start my set. Therefore, I do not really like taking pictures before the performance, as this does not allow me to concentrate.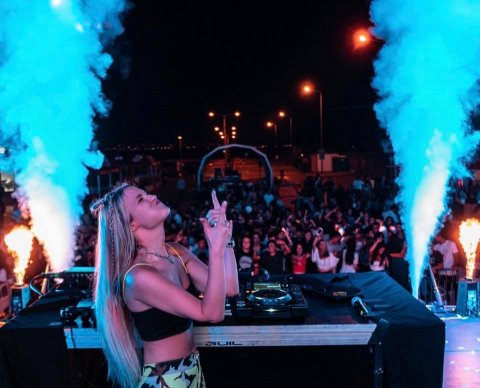 DJANEMAG: How do you usually feel when the party is over?
ZANOVA: Mostly in a state of emotional excitement and a mood lift, since during the show there is an exchange of energy (emotions) with people.
DJANEMAG: Did you think that you would become famous and loved when you started your DJ career?
ZANOVA:  Strange, I never even thought about this topic. I remember that when I started, the very presence at the DJ booth was for me something inaccessible and magical. There was never a desire for popularity, I liked playing music, being in a club, being a part of the music world.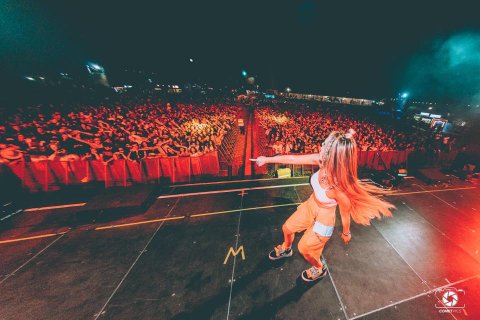 DJANEMAG: Describe your feelings when you stand in front of huge huge huge crowd of people screaming your name!
ZANOVA: This is an amazing feeling, the feeling that you have a lot of friends and they are all here. I don't know how to describe it in words.
DJANEMAG: What's the craziest thing a fan has ever sent you?)
ZANOVA: Crazy things, probably, weren't (fortunately), but there were very touching, joint photos in a frame, and I also remembered the cake that the girl herself baked for me, it was very very sweet.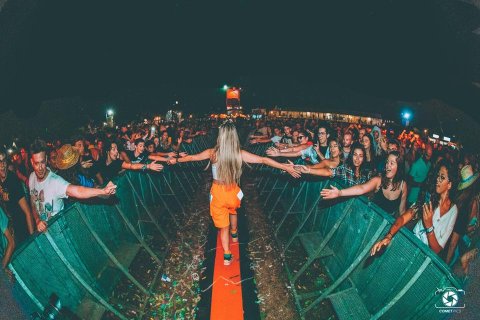 DJANEMAG: Final question; Is there anything you would like to share with us, something exclusive for your fans?
ZANOVA: At the end of October, my first music video will be released.
Thanks to DJANEMAG for this interview, for interesting questions, over some things, frankly speaking, I haven't even thought about before.
Check out Olga's upcoming tour dates and latest music below: